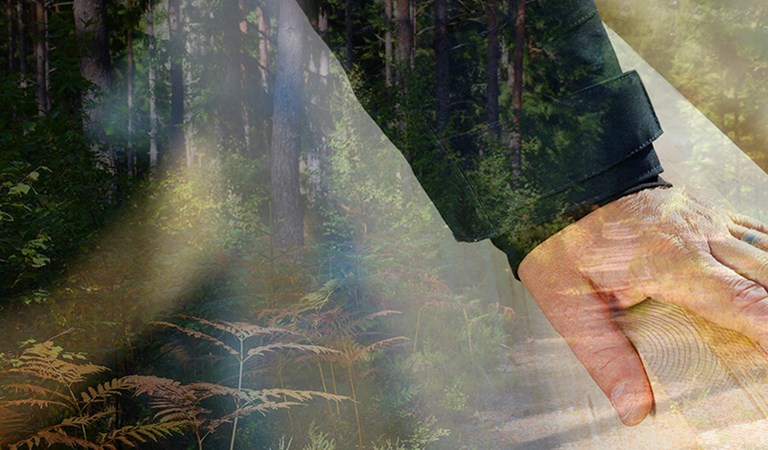 Sustainability
Our vision is to do business in a way that we and others – our clients, society and nature – can benefit from.
This is what we call "Grönsamhet".
It comes down to creating green value.
Wood is a sustainable and environmentally friendly material. The backbone of Setra's business is the availability of renewable raw material from the forest, which in the long term places a high demand on responsible forestry. A sustainable business throughout the production chain is also essential to maintain the customers 'and other stakeholders' confidence. For Setra, sustainability issues are a high priority. The overall goal is that all employees have the knowledge and understanding of how they in their professional roles can contribute towards a sustainable business.
Setra's Raw Material Policy
All the raw material that Setra purchases meet our raw material policy, which has responsible forest management requirements. Setra also offers FSC and PEFC certified products for customers with additional sustainability requirements.
Environmental Management System Certification to ISO 14001
It is out in our production units that the actual environmental and work environment takes place. Setra's environmental management system is used as a tool to manage, plan, control, monitor and evaluate our business operation. Setra is certified according to ISO 14001, which provides a good framework for systematic improvement. The environmental and health and safety issues which are assessed as the most important, become the agenda for further development. To measure environmental performance, Setra uses a number of industry-wide key performance indicators that are monitored twice a year. Working environment issues are important within Setra and creating a safe and stimulating work environment is a priority. Continuous efforts are made to prevent workplace accidents and increase job satisfaction.
Ethical Business Guidelines
In 2013, Setra introduced two new ethics policies: guidelines for gifts, benefits and external representation, as well as policies for compliance with competition law. During that year senior executives and managers all took part in an ethical business training course.
As a major employer in smaller towns, Setra's sites are often locally involved on various issues. This may involve supporting local sports teams or inviting local people to an open house.
In the autumn of 2013, Setra celebrated its 10-year anniversary and in connection with that a partnership with SOS Children's Villages International began. Setra has chosen to support the construction of a new children's village in Vietnam, which is a new and growing market for Setra. The partnership aims to involve Setra's employees.
More About Sustainability