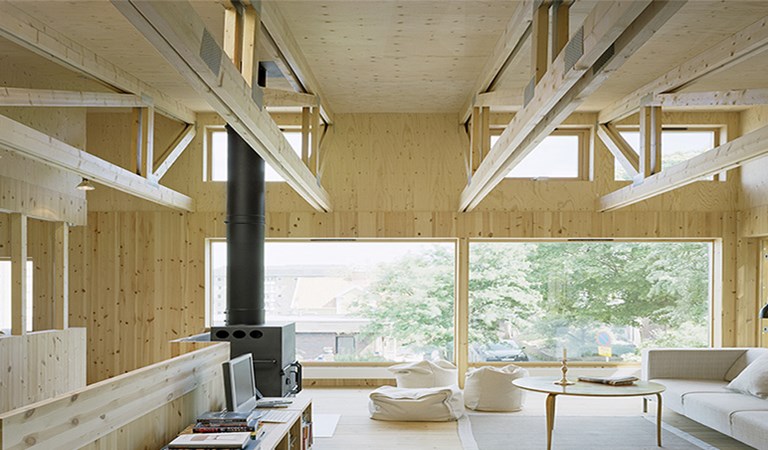 For you the Architect
It is often the architect who starts the construction project with ideas and thoughts on what could be achieved. It is usually you who decides the choice of building materials and how to build.Should you choose wood, steel or concrete? Setra believes that you should do your research to make sure you use the right material in the right places. In larger projects, it could be a combination of several materials to achieve the best possible results.
We Support You – From the Very Start
Glulam is one of the strongest and most environmentally friendly building materials. It also has a higher load capacity than steel and concrete against its own weight. The possibilities are almost unlimited when it comes to design and performance, which makes glulam a wonderful material of the future that pushes the limits. It isn't surprising that the interest in glulam is constantly increasing.
Glulam is also vibrant, beautiful and flexible, and contrary to what many believe fireproof. Please contact us with your ideas and thoughts on your projects.
We are happy to be involved as early as we can in this process and give advice on how Setra glulam can fit into a planned construction. Finding smart solutions early on, saves time later on in the project.
What can be made from glulam?
What finishes and appearances can it have?
What other opportunities are there when using glulam?
You may have many questions, but we will gladly help you. We are happy to share our knowledge of how glulam can contribute to sustainable and environmentally friendly constructions. We look forward to hearing about your plans.