GL30c
For combined glulam in the strength class GL30c, the outer laminated zones can be at least 17 percent of the cross-sectional height. Glulam with the strength class GL30c consists of laminated slats in strength class T22 in the outer zone and strength class T15 for the internal slats.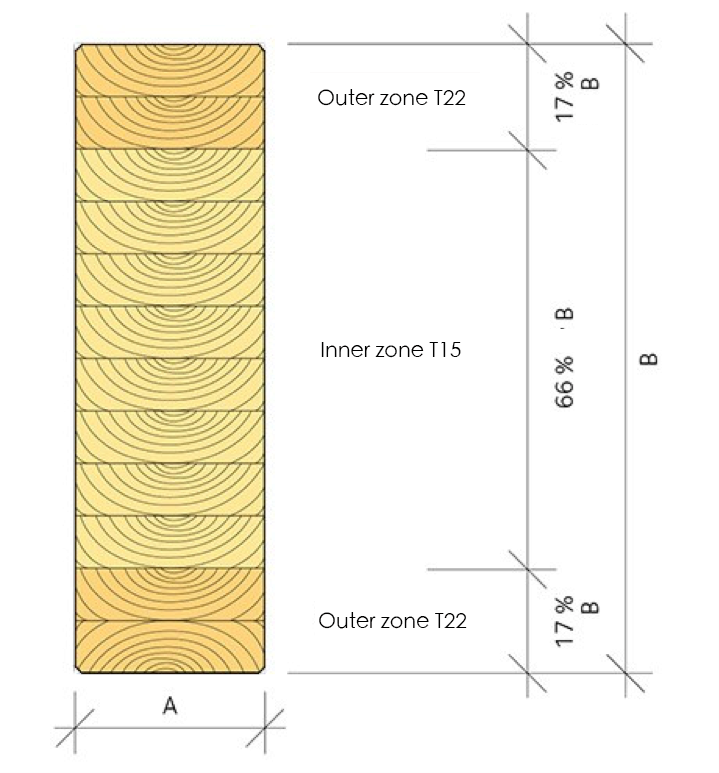 GL30
Homogeneous glulam with strength class GL30 is noted with the letter h, after the strength class designation (h = homogeneous glulam). The number 30 represents a characteristic flexible strength, in N / mm2.
GL30h
Glulam with strength class GL30h consists only of the slats in strength class T22. In addition, the letter s, is specified in the strength class designation (p = split, sawn glulam).
GL28
Laminated wood narrower than 90 mm is produced by rip sawing a thicker glulam. According to the standard EN 14080, the glulam with 30-28 N / mm2 should be downgraded, because rp sawn glulam has the strength class GL28.