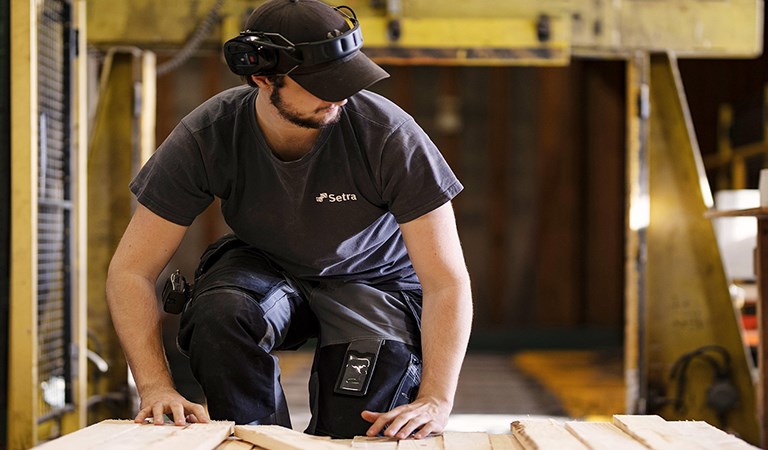 Production
Setra's sawmills and processing units are certified according to environmental standard ISO 14001. The highest priority environmental issues in our units are energy efficiency, noise, and resource efficiency.
Most of our Energy Comes from Our Own Production
There are several elements in the sawmilling process which consume a lot of energy. The single largest energy consumption occurs when drying the wood. Setra's total energy consumption, which in 2020 amounted to 624 GWh, heat energy accounted for 78 percent. 99 percent of this heat energy is produced with renewable fuels, mainly bark, from our own production. The use of fossil fuels for heat production amounted to less than one percent, as diesel oil is primarily used during start-up of the boilers.
Optimal Use of Raw Materials
To get the most out of the timber in the most optimal way is a key issue for Setra, both from a profitability and sustainability point of view. The value of each log is optimized and we try to get a high sawing yield, ie a high volume of sawn timber in relation to the volume of raw material used. The saw yield is not only affected by the log dimension, but also by the type of sawing technology and how it chooses to cut the log into boards and planks based on the final product's economic value. The average saw yield for Setra's sawmills amounted to 49.2 percent in 2020.
Disturbing noise is always a priority issue for new investments and changes in the business. Through noise calculations, it is possible to assess how the new business affects nearby residents and how the facility can be designed to avoid unnecessary disruption.