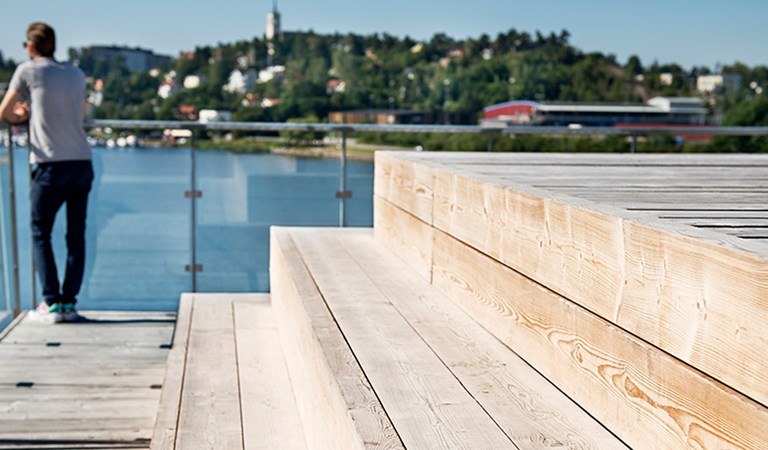 Buy Glulam for Your Company
Most individuals or contractors who come in contact with Setra's glulam buy it from a builders supply merchant. Working in the construction trade, you have the skills that are important for your customers to succeed in their projects. By giving advice and answering your questions about glulam, you can make your customers more satisfied and help them choose the right materials and designs.
Setra is a reliable and flexible partner with a secure delivery process, which offers a wide range of glulam in both standard sizes and customized solutions. We are with you for the entire project, from the concept stage, through the construction phase to the completed construction.
Our lean production facility is located in Långshyttan, in the center of Sweden, and has a high knowledge base. The raw material is taken from Mellanskog's and Sveaskog's forest areas around it.
A close cooperation with our customers and the high competence of our employees helps us to offer glulam of the highest quality and we have the market's shortest delivery times. Please contact us so together we can find a solution for your requirements.
It is often the architect who starts the construction project with ideas and thoughts on what could be achieved. It is usually you who decides the choice of building materials and how to build.
There may be lots of questions, but we will gladly help you. We are happy to share our knowledge of how glulam can contribute to sustainable and environmentally friendly buildings. We look forward to hearing about your plans.